Customer Reviews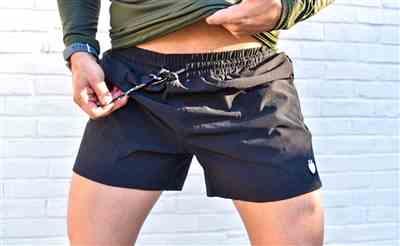 09/24/2019
LOVED THEM!
The shorts are a great length, comfortable and lightweight !!
ANTHONY (.
United States
10/30/2019
Shorts are dope
Love these shorts great for anything super comfortable will buy more!
10/17/2019
Men's Black Active Shorts 2.0 (Compression Lined)
So I've been at the gym for some time now and everyone is always so curious where I get my shorts. I recently purchased a pair of the Black Active Shorts 2.0 (Compression Lined) and I've never been more happier! They ARE SO COMFORTABLE! Can we not mention how good my butt looks in them?! I've been promoting this company and can't wait to purchase more. The only downside is that I wish they were a tad bit shorter.
Mark E.
United States
09/30/2019
Awesome.
Compression lining is so smart. I love products when you know exactly what it's for.
Andrew M.
United States
09/07/2019
I love it.
I wish the tights inside was a bit tighter so I don't have to pull it down so much, but other than that. I love the length and look of the shorts. You guys should do a pair in white. I would but one in white as well.
Beau V.
United States
09/06/2019
Loved the compression shorts
Made really comfortable for the gym. I was able to do my leg workouts with ease. However good thing I ordered a size up I'm a medium and a large was perfect size
Joseph C.
United States
08/15/2019
In Love With My Flex Shorts
Super comfy fit. Extremely flexible and great for working out and everyday activities!! Need more colors and more in my closet ASAP!
Craig B.
United States
08/01/2019
Awesome Fit
Love these shorts wear them everywhere and people always ask about them. Only complaint is I wish the drawstring was not as thick, but overall love shorts!
Ridge V.
United States
---